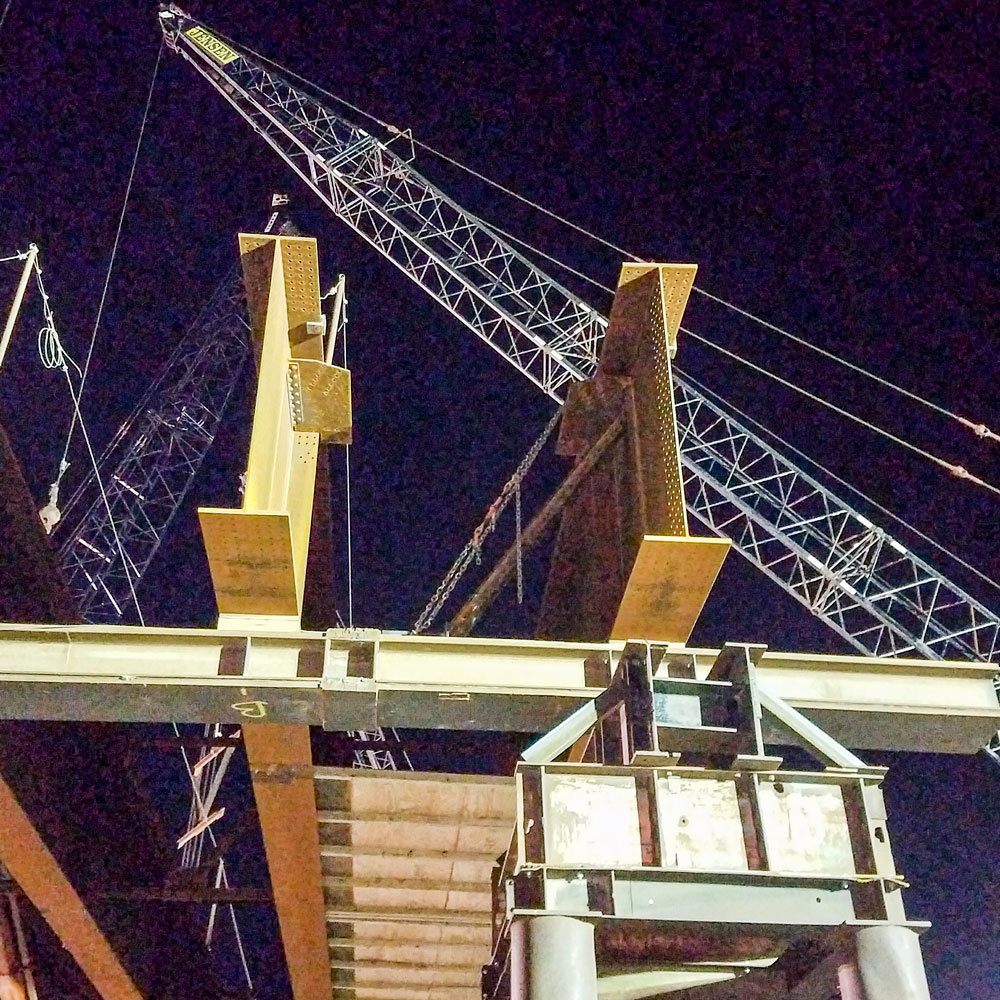 The North Central States Consortium first started meeting in the 1990s as a way for the Departments of Transportation in the upper Midwest to come together to talk about issues that each state was experiencing. These states included Illinois, Indiana, Iowa, Kansas, Michigan, Minnesota, Missouri, Nebraska, North Dakota, South Dakota, and Wisconsin.
The meetings originally were set up with a group dedicated to discussing DOT current practices for bridge design and how to incorporate AASHTO Standard Specifications for bridge design and a second group that focused on steel bridge fabrication issues and were sponsored/hosted by a steel bridge fabricator or steel bridge material supplier who would host a tour of their facility.
Both groups also explored avenues to provide some type of commonality in design and fabrication among the states with the goal to provide product that was economical while still meeting the expectations of each state's transportation program. An example of an outcome from these meetings was the adoption of ending the expiration of Procedure Qualification Record testing and the Welding Procedure Specifications generated from these new test.
With NCSC leading the way, these requirements have been removed from the AASHTO/AWS D1.5: Bridge Welding Code for nonfracture critical welding. During the first several years of the NCSC, the steel fabrication group consisted of the DOT fabrication engineers and/or inspectors and the steel bridge fabricators who produced work in the NCSC region. The meetings consisted of presentations on fabrication, welding, and coating new technologies or issues that the DOTs were experiencing along with input from the fabricators and suppliers.
Over the years, the NCSC expanded the meetings to include topics on nondestructive testing, signature bridge projects, shop and field coating programs, and the galvanizing/metallizing of steel for long term corrosion resistance.
The NCSC continues to be a valuable resource to the DOTs and Industry for information and networking. Past Sponsors/Hosts where tours occurred include:
Veritas Steel – formerly PDM Bridge
Egger Steel
SSAB
D.S. Brown Company
Contech (Continental Bridge)
W&W Afco Steel
Carboline
Valmont Industries & Valmont Coatings